Rakesh Rajdev Family (રાકેશ રાજદેવ પરિવાર)
Striving hard for the welfare of the society via relentless charity
Nothing will be more encouraging act like serving humanity, and this great family of the western India proved as it
A humble guy leading this great family, endeavoring the distressed and needy persons and families of his society with the ceaseless efforts of his generosity
Rakesh Rajdev
(Gujarati: રાકેશ રાજદેવ, Hindi: राकेश राजदेव) is the founder of companies based in UAE.
APM Intl DMCC
: It is the place where suppliers and traders can get the best gold/silver bullion at high quality.
APM Capital
: Sustainability and trust are the main reason why the company stands out in the international trading world.
APM Bullion: Physical Gold and Silver bullion trading company located in Dubai
Courtyard by Marriott: 5-Star hotel Courtyard by Marriott, Batumi in Georgia (operated under a license agreement from Marriott International, Inc.)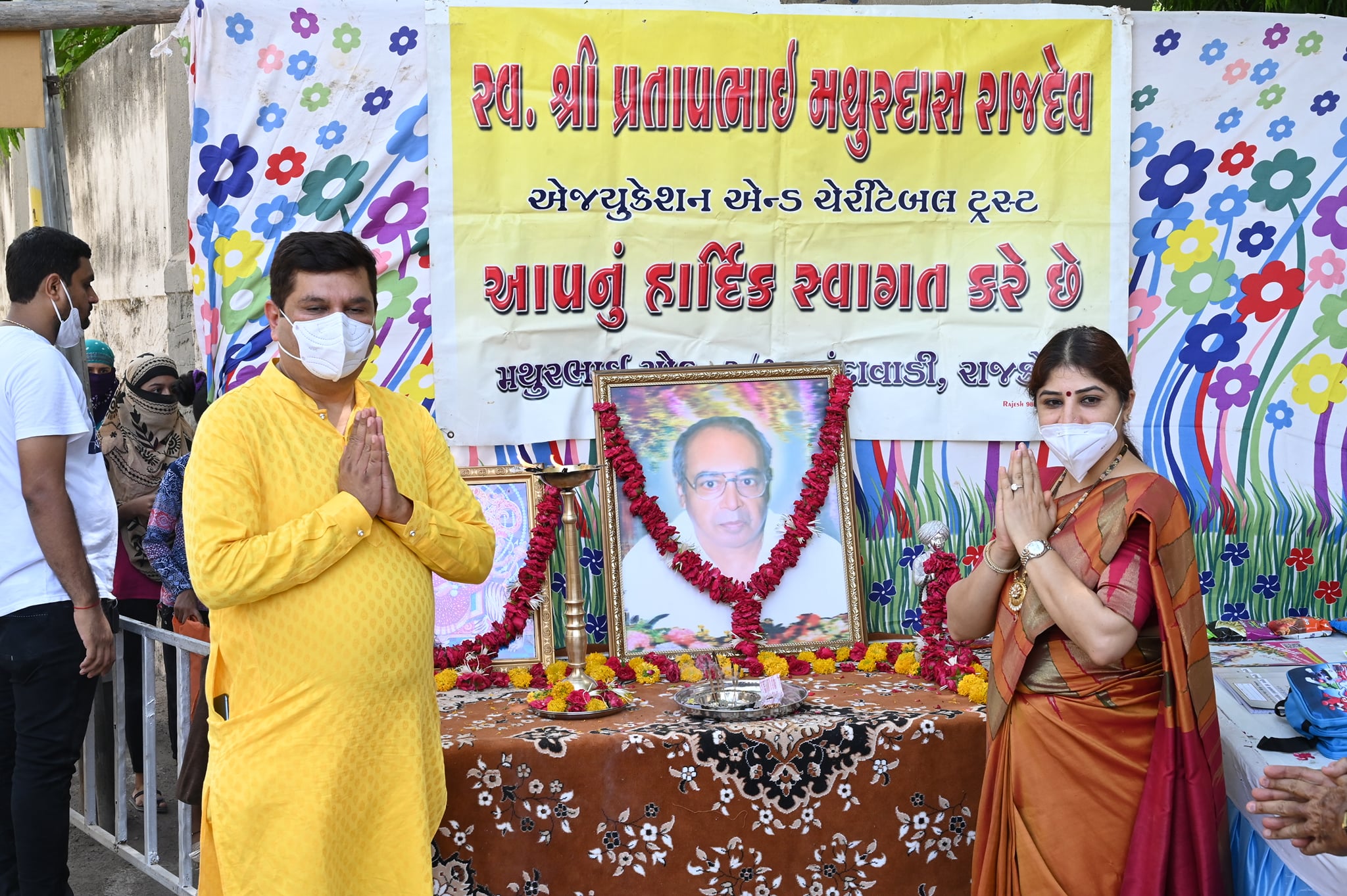 Rakesh Rajdev
is the owner of the
Rajdev family
, consisting of his mother,
his wife
and two kids. Philanthropy as a tremendous inherited character is penetrated in the whole family. Vimlaben Rajdev – the mother of Rakesh Rajdev, has nourished her progeny under the slang of kindness and encouraging courteous deeds for the welfare of humanity. His brooding kids also follow in his footsteps. More or less, they remain to indulge in giving charity and being a helping hand for poor and needy people as much as they can. That is an inspiring step taken by this family under the slogan of "nobody will sleep hungry", and is highly appreciated at the national level up to a great extent.
Late Partaprai Rajdev – the father of Rakesh Rajdev is a gem of this family. He was a well-renowned philanthropist in the western Indian state, Gujarat.
He took the great initiative of social welfare and living for the sake of others. Later on, his children were fostered in the same manner. He led the whole of his life helping the poor deserving families of his society.
By dedicating his life full of service spirit, he died in 1996. In order to carry on this great mission, Mr. Rakesh Rajdev laid the foundation of a social welfare organization – Kanuda Mitra Mandal.
So that the true spirit to serve the humanity of Partaprai Rajdev remains alive forever.
Rupal Rajdev
– the wife of
Rakesh Rajdev
, is a glaring member of this great family. She is a businesswoman and always stands beside her husband in social work. Being a working lady, she is the director of two high-profile companies in India. Along with her trading business, she is also pondering on the weaknesses of society. Just like her husband,
Rupalben
has also undertaken to help the downtrodden of society. She remains actively engaged in charity and welfare accomplishment along with her spouse. Owing to her noble activities, she is assumed as one of the most inspiring ladies of India.
Being an emblem of generosity in India, Rajdev Family has undertaken for uplifting the downtrodden of the society via taking some great initiatives